Get information about a website
Having to investigate a site to obtain technical information of any kind? The server farm that hosts it, services that expose, the content management system (CMS), the ranking on search engines …
Target: Discover reputation and competitor about a website
Also, as you can read on this post written by ukwebhostreview, investigate about site tech info and reputation, looking through statistics, is very important.
You can ask for more and go over the DNS and whois, but it is worth remembering that in most cases the RIPE-NCC whois can provide almost everything you need to determine your geographic location and data on the server farm.
Let's not even say that they are for those who have made … "lazy". Analyze the HTTP headers by your browser to know something more technical and in a scientific way! Please. 😀
Let's go with order.
Information site: how it's made
The site also provides historical information such as IP and data center that hosted the site. And even things like the web server and the main technologies that soreggono.
Claims to install an app in the browser. Then simply click on its button and it shows as much as possible.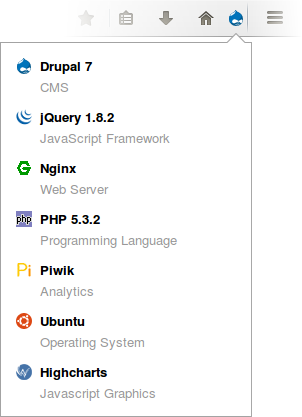 ---
Information site: DNS
The site is horrible to look at. But that hardly matters. It has three facilities essential tools.
Whois (IDN Conversion Tool)
Dns Records (Advanced Tool)
Network Lookup


---
Information site: RANKING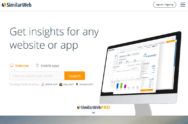 Its motto is "Discover your competitors ' website traffic statistics". We see that competitors we have and how we placed respect them.
The tool is not completely free. Already offers a lot of information without registration in paid plans.
Have information on the traffic even for industry.
---
Promise
I will update this article every time with information try the field.